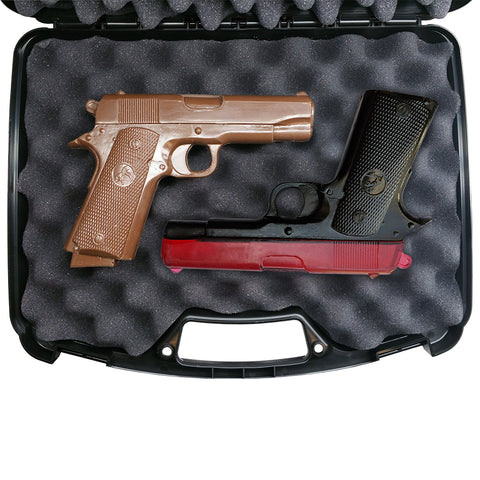 Chocolate & Soap Gun Gift Set
Perfect for Gifts! - This combo gift set includes the following:
(1) Full Sized Milk Chocolate Handgun
(1) Two-Toned Red & Black Soap Gun
(1) Full Sized Real Gun Case
For the chocolate lover, and the clean freak - this Chocolate Gun and Soap Gun gift set is the PERFECT gift for everyone! The chocolate gun is almost a pound of solid milk chocolate and is an exact replica of the classic colt 1911. The Gun Soap is full sized as well and lightly scented with a fresh beachy fragrance. Elegantly package in a REAL full size Gun Case! Share the love with this amazing gift set!
---
We Also Recommend
---