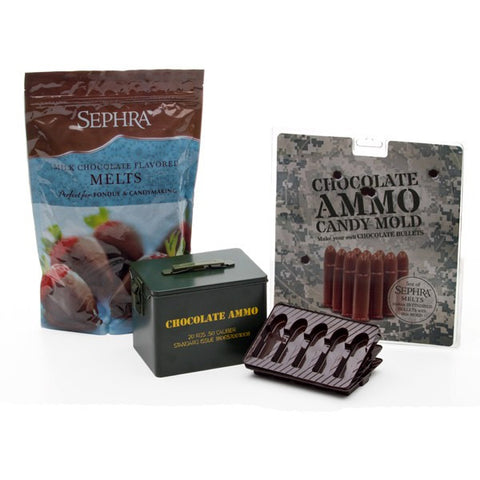 Make Your Own Chocolate Ammo Kit
Want to refill your Chocolate Ammo Cans or load up on extra Chocolate Bullets? Want a fun activity to do with the kids? This easy to use kit includes everything you need to make your own chocolate bullets including:
► Contains 2 lbs Milk Chocolate Melts

► 1 Empty Chocolate Ammo Can

► 1 Chocolate Bullet Candy Mold (for 20 bullets)

► 8 Trays to put your finished chocolate bullets in



► Makes a great project to do with kids!
---
We Also Recommend
---